Memphis Art Gallery & Framing
Have you been searching in Memphis for an art gallery, exquisite custom framing, or unique gifts?
Here we are!
T Clifton Gallery & Framing brings an inviting approach to the art gallery and custom framing scene. Located in the vibrant and convenient Broad Avenue Arts District of Memphis, our art gallery exhibits a wide range of contemporary art, fine art glass and an exhaustive selection of mouldings for your custom picture framing needs.
Memphis Art Gallery
We are the south's premier art glass gallery and the only Memphis art gallery to feature fine art Judaic gifts. But, we don't stop there. In total, our gallery represents more than 50 local and nationally acclaimed contemporary artists. Our selection include art glass, paintings, ceramics, sculpture, jewelry and Judaic art work.
Unique Gifts
Are you seeking works by a Memphis artist for a special gift? Do you want a statement piece of art for your home, a unique art installation for your corporate office, or a wedding/birthday/anniversary/just for fun gift?  We strive to provide an inviting, relaxed art gallery experience for you as well as feature original works of art of distinction and for a variety of budgets. Explore our selection of jewelry and art gifts.
Custom Framing
We also specialize in the art of custom framing. Our picture framing moulding selection is the largest in Memphis. If distinctive custom framing or a custom mirror is of interest to you, please come visit.  Also, if you are a corporate designer, consider our corporate art consultation. If your project is one frame or 200, you will receive dazzling customer service, unique options and a friendly atmosphere.
We're Open for Walk-ins & Private Appointments
Our Memphis Art Gallery is open Thursday, Friday and Saturday for browsing!  Also, we are happy to offer private appointments at all other times — consider it concierge shopping and framing. You can also contact us if you're interested in anything you see on the website or want additional options. We're here to serve you in whatever way feels most comfortable to you.
Why Visit T Clifton Memphis Art Gallery?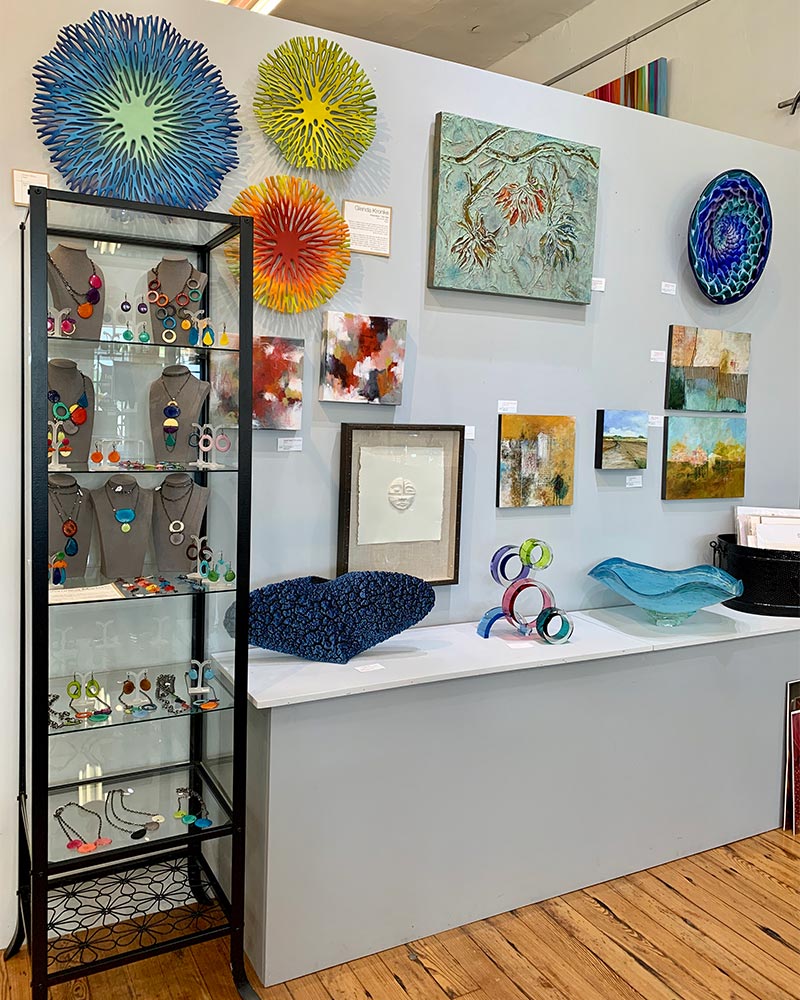 Beautiful collection and curated selection means there's always something delightful to discover. T Clifton is THE place in Memphis for gorgeous art glass! ...
Cathy Sanford
3 years ago
I'm late posting a review as my mom, sister-n-law, and I visited before the quarantine. Stunning store and the woman in the shop was so...
This place is amazing. The pieces are one of a kind and so is the service. We were greeted by a big friendly dog and...
Brent Crenshaw
4 years ago
Amazing shop nestled on Broad Ave. Incredible selection of gifts and art. Prices are great and the owners are amazing. Make sure you pet Argus!
The art pieces are one of a kind. The owners are beautiful and friendly people. I am pleased with everything we have purchased.